Some people think that the only goal they have to achieve while doing a university course is to get the degree and move on. But that is not true because there are other worthy tasks to be completed during your university course. One such task is completing your internship. Even though this is not going to be easy, understand that nothing good comes easy.  You will enjoy all the benefits reaped from work put in by the time you complete the internship.
Apart from all that has been said, there are very apparent reasons why you should join the search for internships in Australia. Completing an intern placement comes with a lot of experience for you as a student who will eventually have to look for jobs. Internships give you the expertise that you need to survive once you are out there on your own. Internships can be unpaid, or you can get paid for it, it all depends on the nature of the one you are going for.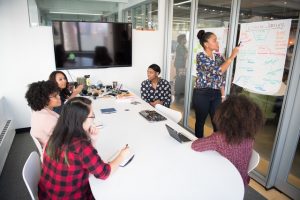 An internship can also be intensive, or it can be part-time or on and off. Again, the duration of each session is going to depend on the type that you are going for. The precise kind of internship you are also going to do will depend on the course that you are studying at the university. For example, those who are studying courses like nursing, education, and medicine will have to do their internship in places like hospitals, clinics, and schools.
If you happen to be studying other courses like law, business, arts, engineering, and any other kind of science course, then you may have to transition to other institutions or sites to find an available internship that suits you . So, as you can see, several factors come into play when it comes to completing your internship during your university course.
Now that you have seen that you can finish your internship during your university course, there are some other things you need to put in mind. These are factors that will guarantee success in your effort. The first thing you need to do is to perfect your schedule. Being a student in a university is not an easy task by itself. Because you still have to combine that with an internship is going to be very hectic.
If you want to remain productive as a student while doing your internship, then you need to get your timetable right. As time is the only real resource that you have, you have to make the most efficient use of it. For this to happen, you need to draw your schedule and stick to it. That way, you are going to be able to balance your studies and your internship perfectly.
Another thing you can do to ensure your success is for you to consider the location. Try as much as possible to get your internship done in a place very close to your school. If possible, find a way to do your internship right on your campus. That way, life will be a lot easier for you.
Internships open doors for you, doors that lead to many different pathways you can branch-off towards. If you're lucky, your internship can turn into a fulltime job if you do your job well and prove to be very valuable for the company.